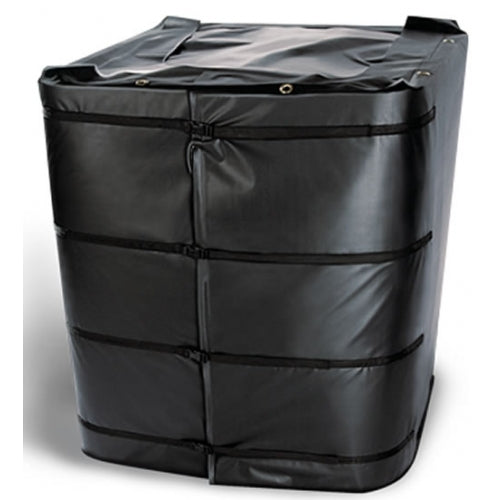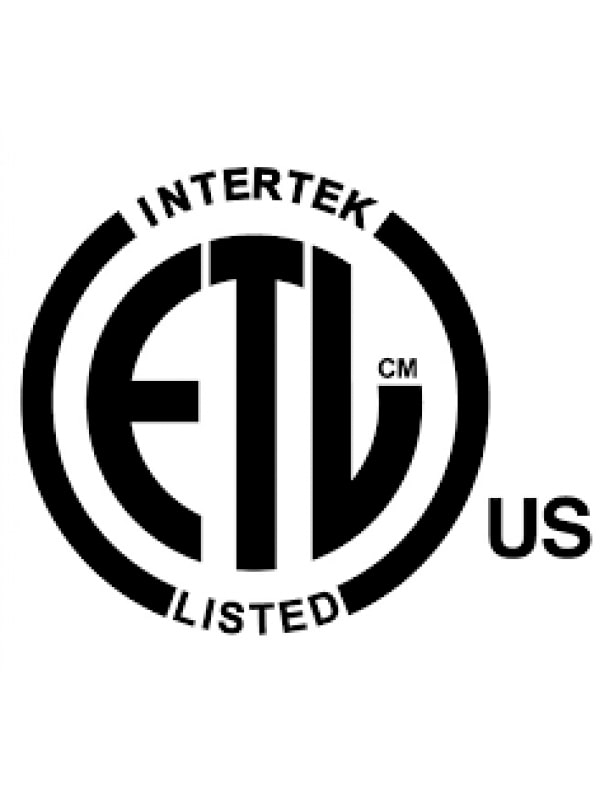 Tote Heaters
Powerblanket® TH275 IBC Tote Heater w/Top Lid Cover - 275 Gallon 120V
$1,922.00
About
>275 Gallon IBC Tote Heater with Adjustable Thermostatic Controller & Insulated Top Cover. 120V, 1440W.
Featured Specs
| | |
| --- | --- |
| Dimensions | 48"L 40"W x 46"H - Fits Larger & Smaller 275 Gallon Totes |
| Heat Range | 0 to 145°F |
| Watts | 1440W |
| Volts | 120V |
| Availability | In Stock |
GTIN: 00814491010451
Warranty: 1 Year
View full details
275 Gallon IBC Tote Heater with Adjustable Thermostatic Controller & Insulated Top Cover. 120V, 1440W.
Powerblanket® TH275 - Insulated Electric 275 Gallon IBC Tote Heater, 120 Volt, 1440 Watt, 12.0 Amp. Includes digital thermostatic controller for easy temperate regulation from 0°F to +145°F, removable top for easy access to fill spouts, adjustable straps, thermo probe. Never over or under heat product again. UL/CSA Compliant. Fits 275 container with dimensions 48"L x 40"W x 46"H. Adjustable straps for larger and smaller sized tanks.
Common Uses:
Freeze Protection

Heat IBC Totes & Containers

Maintain Temperature in Product

Protect Temperature Sensitive Liquids

Heat DEF, Chemicals, Water, Petroleum, & Viscous Food Products

Effective on both Stainless and Poly Totes & Tanks
** CALL FOR BULK & DISCOUNT PRICING ~ WE WILL NOT BE UNDERSOLD **
CALL 1-866-805-HEAT (4328)
Wrap it in a Powerblanket an you'll never use another competitors heater again. We guarantee it! Stop messing with hazardous heating belts and immersion heaters. Utilizing patented GreenHeat Technology, Powerblanket takes the hassle out of heating your temperature sensitive tote materials. Available with an adjustable thermostat controller to insure you never over or under heat your products again.
Powerblanket IBC> are flexible wrap around surface heaters utilizing patented GreenHeat Technology to deliver a barrier of uniform, even heat to the entire container surface. Rapidly heat, insulate, protect, and maintain temperature in a wide variety of materials with the industries #1 full-wrap blanket heater.
Powerblanket IBC Tote heaters are more efficient and use considerably less energy that conventional tote heaters. Testing shows Powerblanket's GreenHeat Technology to be significantly more effective than band heaters, immersion heaters or blowers at warming and insulating IBC totes and bulk intermediate containers. Powerblanket is the fastest, easiest, and most affordable method for heating and maintaining the temperature of your industrial materials.
Adjustable straps for a secure fit

Easy installation and removal

Standard color: BLACK

Even heat distribution to the entire blanket surface

Safely heat products from 0°F to 145°F without burning/scorching

Heat, insulate and protect materials year round

Works on both metal & poly totes

Best solution for viscosity & flow control

Maximum freeze protection to -40°F/-40°C

Insulated full wrap design – Keeps heat in & cold out

Safe on a wide variety of materials

Certified to UL / CSA / CE / ETL safety standards

Available in 275, 330, 350, 400, 550 gallon and larger